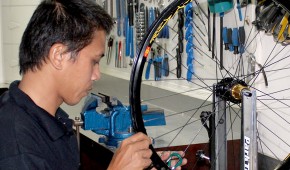 We have a fully equipped workshop in our newly renovated Phu My Hung store with full time mechanics whom have developed their skills over the past 5 years of servicing our regular clientele.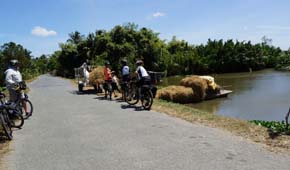 Commencing September 2012 Saigon Cycles and our travel brand, Touringindochina, shall be taking travellers on multi day bicycle tours of Indochina.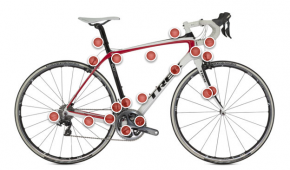 Need advice on which bike to buy or where to ride? Come in and see us for a full review of your needs. We ride, lots. We know the conditions encountered in Vietnam and we stock the right bikes for the conditions.
CYCLING FOR A BETTER FUTURE
the most energy-efficent form of transport
When man invented the bicycle he reached the pinnacle of his attainments. Here was a machine of precision and balance for the convenience of man. And (unlike subsequent inventions for mans convenience) the more he used it, the fitter his body became. Here for once, was a product of man's brain that was entirely beneficial to those who used it, and of no harm or irritation to others. – Elizabeth West
When the spirits are low, when the day appears dark, when work becomes monotonous, when hope hardly seems worth having, just mount a bicycle and go out for a spin down the road, without thought on anything but the ride you are taking. – Arthur Conan Doyle
Vietnam was the land of the bicycle…before people decided that the motorcycle was the way of the future. This is a country designed around the use of the bicycle, the narrow lane ways and small bridges crossing streams and rivers abound in the country. People ride motorcycles because they  are cheaper or "faster". In fact it is faster, and cheaper to ride to work in the traffic on a bicycle.
Motor vehicles – runs on money and makes you fat, bicycle runs on fat and saves you money.